Join Us for the Sales Bootcamp Series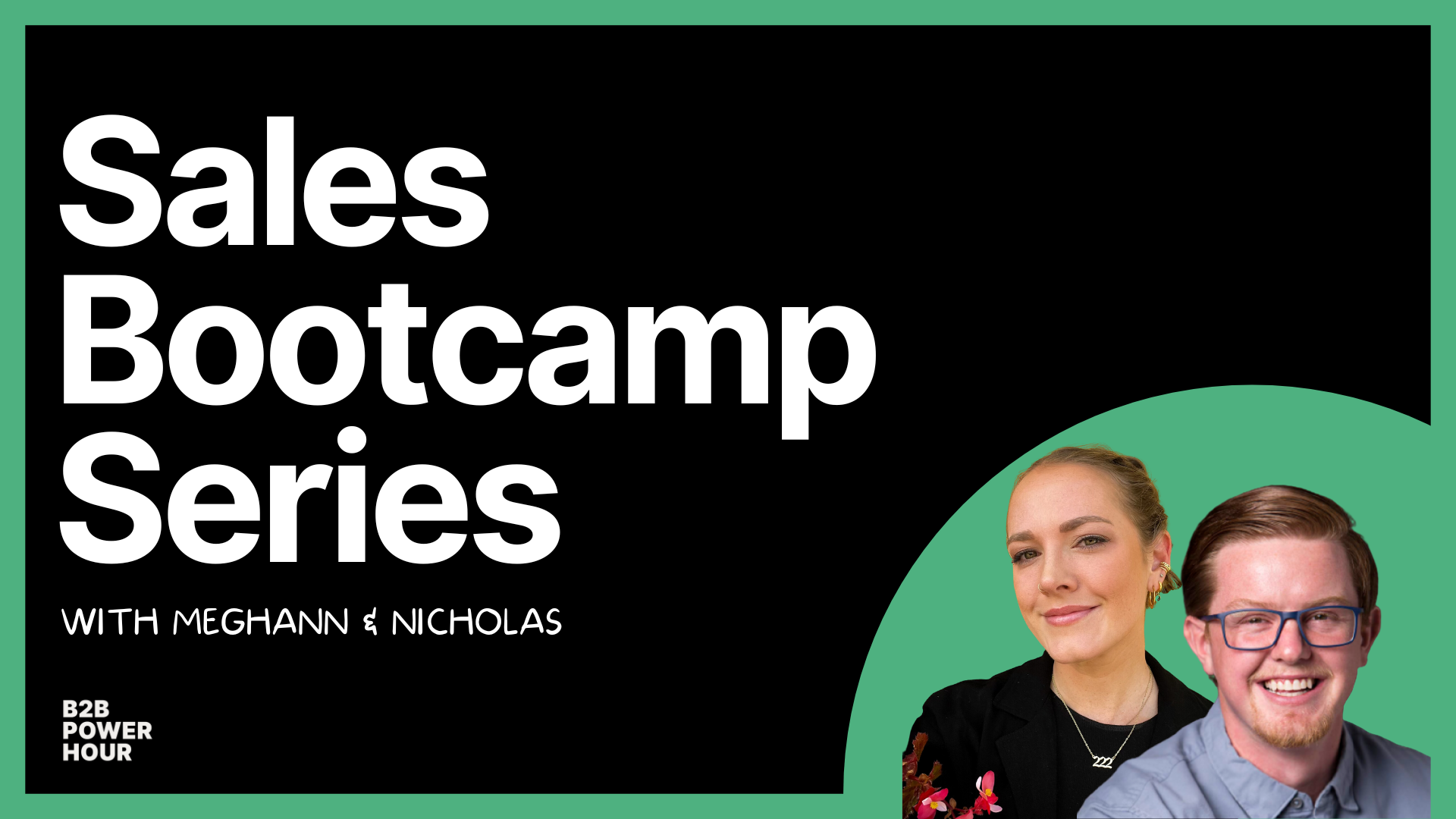 Are you a BDR struggling with prospecting activities that never seem to convert?
Or a salesperson with a pipeline full of deals that aren't real & aren't progressing?
Maybe you know that what you're doing isn't working…
You'd like to have more time for highly personalized outreach that actually gets responses.
And the energy for strategic, value-centric sales activities that lead to winning large deals.
You want to do sales differently, but it seems impossible.
You want to get to the next level of selling.
But you're stuck… just like your deals.
If this is you, join us for our 5-Part Sales Bootcamp Series!
We'll help you break through salesy practices that are holding you back & embrace strategies that will help you focus on & win the right deals.
"Meghann is amazing."
Seller who speaks the truth
You'll learn how to:
Run effective & efficient deal reviews to identify the deal risks in your pipeline
Score deals based on deal health to assess what's real & where to focus your energy
Proactively de-risk deals through strategic sales tactics to win big deals more often
Set yourself up to win by focusing on high-value prospects that are highly qualified
Gain more attention & engagement in order to generate opportunities at top prospects
Prioritize your time & focus on the activities that actually drive conversions
Gain more control over your prospects, pipeline, & ultimately quota
Sell the way you want with strategic, client-centric approaches based on value

What we'll focus on:
October 10: Prioritizing & Scoring Your Active Deals
October 17: Filling in the Gaps with Advanced Sales Strategies
October 24: Scoring & Prioritizing Your Prospects
October 31: Engaging Top Prospects
November 7: Planning Out a Record-Breaking 2024
Sessions will be held weekly on Tuesdays from 1-2pm EST
Office Hours will be held weekly on Fridays from 12-1pm EST

You'll gain access to:
A MEDDICC Deal Scorecard that will allow you to generate a new "dealth health" metric to prioritize your time, increase the value of every deal, & win more deals in your pipeline
A Prospecting Scorecard to help you prioritize your prospects, map the pain across your key contacts, & develop a value-centric prospecting strategy that will generate attention & engagement at key prospects
A 2024 Planning Document to help you build skills, assess the right metrics, & transform 2024 into a record-breaking year
Additional Resources, Templates, & Examples to help you quickly implement & see results
"Nick is so smart."
Seller who speaks the truth
Next year is an opportunity to change.

To break out of old patterns, shake off past performance.
To step into the seller you want to be.
We'll help take you there.